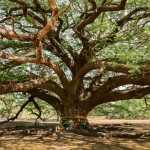 We are so excited to announce the opening of Sacred Yoga in Boca.  I must admit that when I was first asked to manage a yoga studio I was afraid and I wasn't ready but the a shift happened within me and all of a sudden the answer was yes and words cannot express the joy And trust I feel that this is meant to be.  For me personally the shift was a very spiritual shift, a life changing shift, a shift in beliefs, habits and an alignment to my souls purpose. That is one of the reasons behind the name for it began as a space that Scared me… A simple shift occurred and scared became sacred for me.  Sacred is an acronym. SacredYogaBoca Is a space for practicing and honoring your sacred self no matter where you are in your sacred shift. The founding principles for SacredYogaBoca studio in acronym form are: Sense..Align…Connect…Relax…..Evolve…Dissolve.
In addition S.A.C.R.E.D. YogaBoca is:
Space for you to practice regardless of where you may be on your yoga journey…
We will guide and encourage you to be your beautiful Authentic self on and off the mat…
Our intention is to inspire with Compassion through Community.
Time to Reflect…in every yoga class will be yours.
Positive Energy, smiles and healing vibes is what we are about.
We invite you to join us and Dare you to Discover a Deeper connection to your SACRED self (whatever sacred means for you at the moment) through meditation, yoga and simply being.