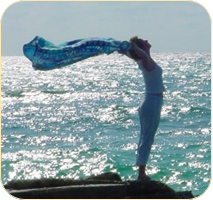 MaryKay Parce is the President and Founder of TRYBE. Her extensive experience in the fitness industry as a successful business owner, cutting-edge personal trainer, and intuitive life coach allows her clients the opportunity to change their habits and regain a healthier, happier lifestyle. MaryKay creates simple fitness systems based upon the core fundamentals of Pilates, Yoga, and TRX plus teaches the importance of leading an alkaline nutrition based lifestyle.
Over the past 35 years, MaryKay has personally trained thousands of women seeking harmony in their life…guiding conversations to hear true desire to experience joy, be confident, and live a vibrant life again.
I believe the equation… the magic… the secret to living a vibrant life is to feel happiness in your heart, to express yourself creatively, to respect and honor who you are today, and to surround yourself with a community of like-minded people."
As a personal trainer and life coach, MaryKay focuses upon your day-to-day life to design a simple, healthy system that gives you support, respect, and results. If you are like most of her clients, your day is overwhelmed with family, work, school, activities, and friends… and all you want is to find the energy and sanity to make it through the next hour without completely losing your mind! You are a priority with MaryKay and she is dedicated to giving you the perfect combination of living healthy and happy within your daily routine.