Join guest instructor Monica McMahon on the beautiful Celebrity Equinox for a Retreat at Sea, March 3 -10, 2018.  The seven day cruise departs Miami and visits St. Kitts & Nevis, St. Maarten, and San Juan.   Experience the wonderful amenities aboard this ship including a Canyon Ranch Spa. Hear from experienced professionals about the hottest topics relating to well-being.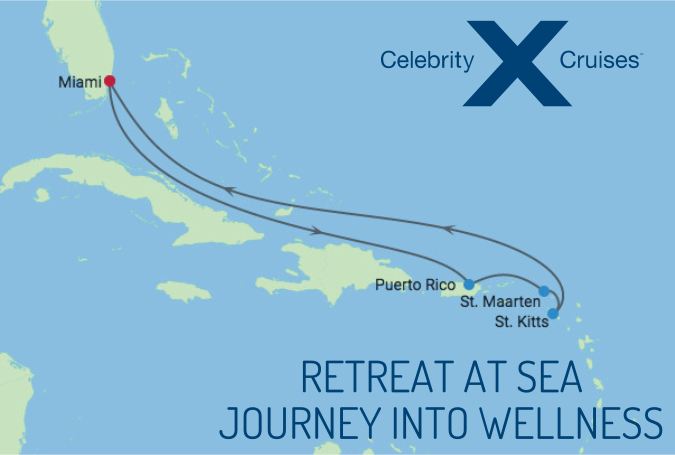 Cooking Demonstrations ⋅ Yoga ⋅ Exercise ⋅ Reiki ⋅ Guided Meditation ⋅ Keynote Speakers
As well as optional Journey to Wellness themed excursions in each port!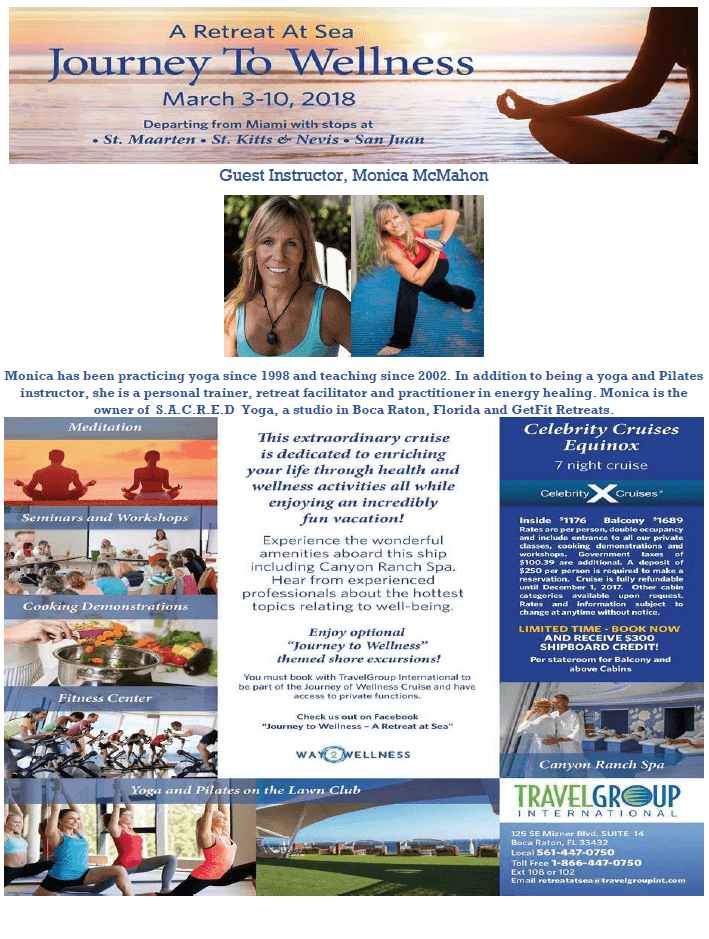 Visit the Retreat at Sea Facebook page.