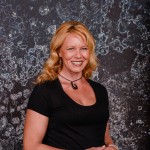 Lindsay grew up surrounded by the beauty of Idaho and Montana and has always been inspired by nature and drawn to the ocean. After college she moved to New Zealand where she continued her adventures and became an avid surfer and fell in love with paddle boarding.   Lindsay currently spends winters along the warm waters of southern Florida and summers in the mountains of Montana.
With a background in Pilates, yoga and meditation Lindsay's approach to teaching is unique and combines all three practices. Lindsay's is committed to teaching and inspiring others so that they may realize their own gifts and powers.
Her patience, enthusiasm and intensity, combined with her knowledge, humor and sensitivity will lead each person through an experience that is genuine and personally rewarding.  Lindsay's strength lies in recognizing each person is different and she is very committed to tailoring programs for each individual  so that each person can step fully into their most brilliant, strong and healthy selves.  She realizes results are only achieved if she is 100 percent invested in each person.
Lindsay not only has passion for wellness but has the education to properly lead each person to better health.  Lindsay is trained in the following:
Fully certified Stotts Pilates instructor(all levels)with additional training specifically for  injuries and special populations as well as Total Barre certified
200 E-RYT yoga instructor, recognized through yoga alliance
Paddleboard Yoga certified through Stoked Yogi
Lindsay specializes in the art of healing trough rehabilitation.  Lindsay's unconditional  love of people and teaching makes her incredibly easy to work with.  Do you have goals?  Let Lindsay be your guide to realize these goals. She will challenge you, she will motivate you she will guide you with love and laughter.